Why pure, therapeutic essential oils?
Essential oils are highly concentrated plant extracts, that carry the actual essence of the plant which they come from. Most possess powerful medicinal qualities, and as such should be treated with the utmost respect, and used with care. When purchasing essential oils it is vital that you look for 100% pure, organic essential oils.
To make you a little wiser on what you can use essential oils for, I found 2 short videos.
The first one is for you who thinks "Just give to me in an down-to-earth understandable way". The second video is for you who wants a little more scientific way.
A normal, modern lifestyle with essential oils
Why essential oils
All essential oils are not created equal
There are many factors that determine the quality of an essential oil. The production of essential oils is a complex operation, and every step in this process matters. Plant species, extraction techniques, soil quality, packaging, storage, all affect the quality of an essential oil.
To ensure the highest quality of therapeutic essential oils correct chemical composition, temperature and pressure must be monitored very closely. This complex process is as much an art form as it is a science.
In this video you can learn more about contamination testing, quality assurance, steam distillation, and other tests done by doTERRA to determine if their essential oils are certified pure therapeutic grade.



Why start your "oil journey" with me
I am the normal, nice girl next door, so I know how to easily integrate these wonderful little helpers into you everyday
Buy the oils through me, and you have access to always ask me question about usage forever
You will gain access to on the biggest oils communities in the world where we help each other, share our experiences, run competitions to win oils, etc. - no matter if you are the DIY type or the buy type
Those who are interested in the business side:
You get free access to being coached - we all experience limiting belief when we go after what we want
A very engaged and experienced business community of entrepreneurs
Working from home but having supportive colleagues around the world



Purchase Essential Oils
If you looking to just purchase one or two oils for your own personal use you can visit our Store by clicking HERE.
BUT, if you are interested in saving money you should join our membership program. It only costs you $35 to join and you get 25% off all your purchases for a whole year! There's no minimum monthly commitment and you can exit at any time. To join our membership program CLICK HERE.
If you would like to talk to someone about setting up a wholesale account (or anything else) please send us an EMAIL: hello@louisevirginia.com.



Send Me Samples
Are you interested in trying our high-quality essentials oils?
We are happy to send you FREE SAMPLES if you are not already enrolled as a dōTERRA wholesale customer or Wellness Advocate. Simply complete this form and we will be in touch soon.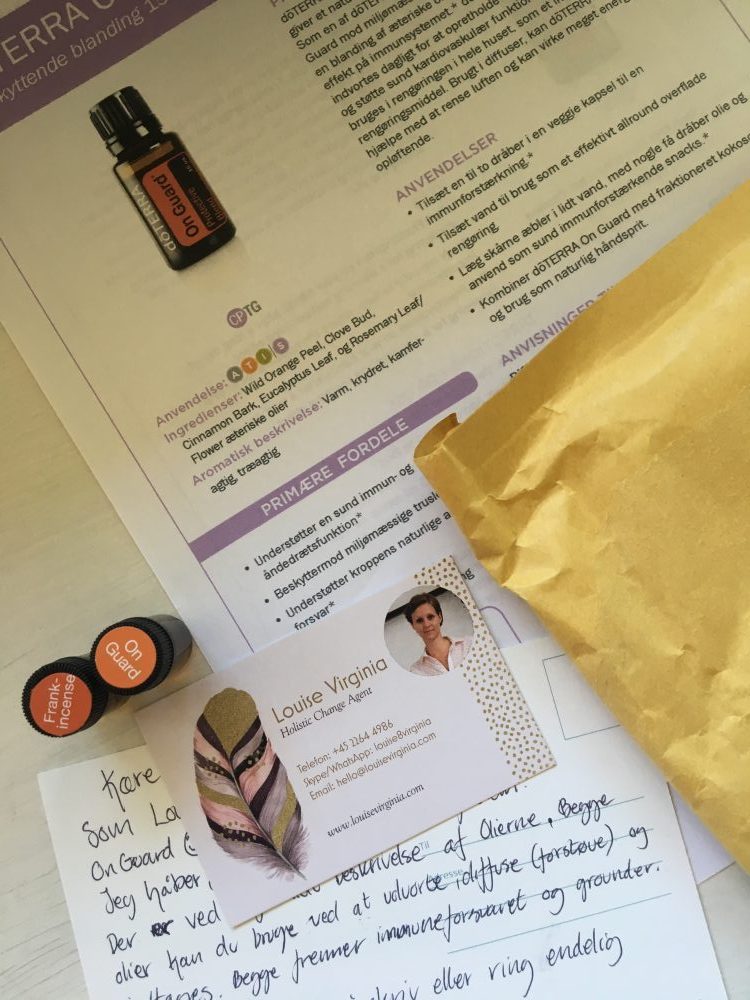 Change your life today

Do you dream of having personal and financial freedom?

Are you ready to spend your days doing something that you love! Get in touch today and lets work together to make your goals come true.